What We Do - Our Services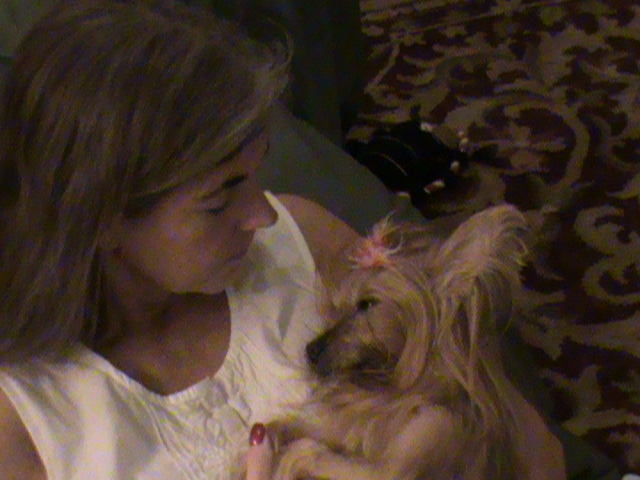 Sugar's Gift™'s Services for Our Little Angels
We are the only non-profit, 501(c)(3) organization in the country who does what we do. We work with specific veterinarians in each of our coverage areas who have knowledge, experience and compassion to help your Little Angel cross peacefully. They are vetted and are well-known in each of the communities in which they serve. Our vets will come to your home and help your terminally ill pet cross the Rainbow Bridge comfortably.

We also provide a private cremation and we'll deliver your baby back home is a beautiful, handmade urn. We understand that not every pet owner wants this part of our service, and we'll discuss that when you call us and talk about whether you want us to help you and your beautiful pet.

We do not charge for any of our services; however, it can cost us between $800 - $1,200 to help your pet, so we appreciate any level of donation that you can afford. We can only help more pets by receiving more donations, and "paying it forward" to help the next terminally ill pet who needs us is also very heart-warming for you, as many of our pet owner recipients tell us. There is one exception to not charging you: We pay our vets up front because they are taking time out of their own schedules to help our pet owners. If you must cancel for any reason, postpone or change your mind, we must collect the amount we have already paid the vet for your services.

If your pet is terminally ill, please call us and we'll discuss whether our services are right for you, your family and your Little Angel.
Planning Services and Workshop for Our Little Angels' Owners:
We are available for workshops to discuss our services for your Community, your Rescue Organization, your Special Event or other venues.

We provide workshops about Special Estate Planning Issues for Pet Owners and what documents you need to protect your pets at the end of your life.

Pet Trusts are a vehicle that can be useful and we have experience to help you understand whether they would be helpful to you.

Call us if you would like to have someone from our organization speak to your specific audience.
We do not take requests for service via Facebook messenging, emails, texts, our website form on the Contact Us Page, etc. You MUST call our office at 941-718-5066 and someone will return your call within 24 hours to discuss your specific situation.
Understand that our vets do not come to your home to diagnose or evaluate your pet. They are coming to your home for one reason: to help your baby cross the Bridge with dignity. If you are not certain it is time, we will certainly speak with you about that; however, the best judge of that is you because you know your pet like no one else does.
Take our quiz are read the article in our section entitled "How Do I Know It Is Time." That can help guide you.
Your pet will try to stay healthy enough to be with you until YOU are ready, as well. Although we love them so much for selflessly wanting us to be ready for their crossing, ultimately, it is about their quality of life. At some point, it isn't fair to let them think of us; instead, we should be thinking of them.
Finally, they will tell you when they are ready. Believe us, it happens and we cannot explain how or what to look for. But, you'll know. Yes, you'll know. And then, you need to be ready with plans for us to come help you and help them cross the Bridge with comfort from their own home.